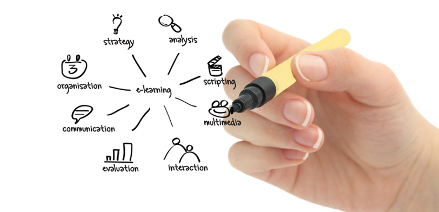 Course contents
This is an open course with a demonstration of the major features, activities and functionalities available in the Open edX platform.
Explore our courses
About this course
This course is an exclusive feature of eduNEXT.
We have created a course to recreate the best-possible student experience in the LMS platform by developing unique and amazing features that course creators can replicate in their own courses. In this course, you will find lots of features that you might find vital for your courses. Do you need a custom component to lock units until students fulfill a prerequisite?; do you need a problem that can hide the correctness every time the student clicks on submit?; do you need a special button that is capable of sending all the answers at once?; or perhaps you need a component to do webinars and online conferences?.
You are in the right place!. The course contents demo will provide you with dozens of examples to use in your own course.
We positively encourage you to enroll in the course and explore the multiple options we have to help you build the best course.
Welcome!
Course Staff
eduNEXT Technical team

Technical Support
Frequently asked questions
How can I replicate these features in my course?
When you find a feature that you like and want to recreate it in your course. Please write to support@edunext.co, and we will assist you.
What web browser should I use?
The Open edX platform works best with current versions of Chrome, Firefox or Safari, or with Internet Explorer version 9 and above.
See our list of supported browsers for the most up-to-date information.
Ready to get on board? Power your online learning initiative with Open edX
Open edX in the Cloud
Get started with eduNEXT Open edX as a Service subscriptions. You can always start small and adapt your platform in several ways as you grow.
Self Hosted Open edX
Choose the eduNEXT cloud or your own AWS, Azure, Openstack or private infrastructure. Get our team of experts to install and configure your self hosted Open edX platform.