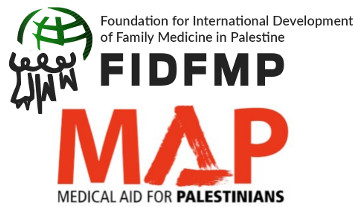 Family Practice Transitional Training Programme - برنامج التدريب التمهيدي في الطب الاسري
Family Practice Transitional Training Programme (TTP) to support the development of high quality family healthcare teams in Palestine.
Explore our courses
حول هذه الدورة
تم تطوير هذه الدورة للعاملين في مجال الرعاية الصحية الأولية في فلسطين. سوف تقدم هذه الدورة تدريب على الأفكار الأساسية والتطبيقات العملية لممارسة الطب الاسري بحيث يمكنك أن تصبح عضوا أساسيا في فريق الرعاية الطبية الاسرية.
هذه الدورة مناسبة لكل العاملين في مجال الرعاية الصحية الأولية.
يوجد هناك 5 نماذج:
المبادئ الاساسية في الطب الاسري
العلاقة و التواصل مع المريض
الرعاية الاولية المجتمعية
علم الأوبئة
نظام الصحة المركزي
هناك 23 قسمًا ، بعضها يمكنك العمل من خلاله بشكل فردي وبعضها في مجموعات.
About this course
This course has been developed for primary health care workers in Palestine. It gives training in the essential ideas and applications of family practice so that you can become an important member of a family healthcare team. It is suitable for all primary health care workers.
There are 5 Modules:
Family Practice Core Concepts.
Patient Communication and Relationships.
Community Oriented Primary Care.
Clinical Epidemiology.
Health Centre Systems
There are 23 sections, some of these you can work through individually and some in groups.
Ready to get on board? Power your online learning initiative with Open edX
Open edX in the Cloud
Get started with eduNEXT Open edX as a Service subscriptions. You can always start small and adapt your platform in several ways as you grow.
Self Hosted Open edX
Choose the eduNEXT cloud or your own AWS, Azure, Openstack or private infrastructure. Get our team of experts to install and configure your self hosted Open edX platform.